Looking for some great tasting West Coast BBQ with a flair of the Midwest? San Diego has some award winning restaurants that will enlighten your taste buds. Of the many restaurants listed below, many do offer non-meat choices and as always this is California so most of these establishments offer up plenty of healthy sides to go with your meal.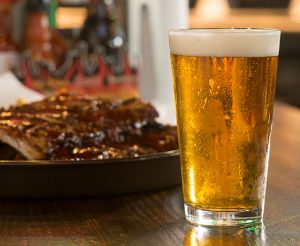 Anybody smell smoke? That's the scent of a barbecue boom.
From a family-run operation out of a gas station in Vista to an upscale shopping center in La Jolla, a strip mall in Lemon Grove and a hipster hay bale hangout in North Park, San Diego is going whole hog for barbecue.
Longtime local favorites like Cali Comfort BBQ and Phil's BBQ are celebrating milestone anniversaries this year — 10 years and 20 years, respectively — while popular smokehouse spots are expanding and new 'cue restaurants are queuing up to open around the county (see below).
Our pit plethora serves up Memphis, Texas, Kansas City, North Carolina, Lexington, St. Louis and Santa Maria style barbecue — if you're a novice, this Eater story explains some of the rigid regional differences — which goes to show that San Diegans might be fanatical about their ribs, brisket and pulled pork, but not dogmatic.
Except when it comes to lists of the best barbecue joints in San Diego, which will inevitably anger devotees of a particular place. (That's when the answer to "anybody smell smoke?" turns into "Oh, it's coming out of slighted readers' ears.")
Yet, in the spirit of summer, that quintessential low and slow relaxation season, we're fearlessly offering our recommendations on where 'cue fans need to make a pit stop. Many places sell meat by the pound and have catering menus, allowing you to have a smoke-free, no-muss backyard barbecue. Just keep in mind that no matter where you go, there will probably be a line. That's the truest sign that San Diego is hog wild for barbecue.
View this entire article with links to each restaurant…