Get a Head Start on the Holiday Season
Treat yourself to a host of outdoor adventures, celebrations of San Diego's beer and wine scene and kick off the holidays with this packed lineup of events and things to do in San Diego this November. Book your room today and save on great holiday fall rates.
Fleet Week San Diego is Back for 2023!
San Diego is home to the largest U.S. military concentration in the country. Join us at these inspiring events designed to honor and celebrate our military's incalculable contributions as defenders of our nation and neighbors in our community. Public events held Nov 3 – 12, 2023. Experience one of San Diego's largest Military events featuring Military Displays, High Tech equipment in the Innovation Zone, Active Navy & Coast Guard Ship Tours, Live Music, Food, and Fun for the whole family! For more information
visit us today
!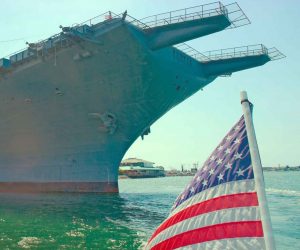 Veterans Day Events and Parades
Thank You for Your Service! During November, take the time to honor and thank those who have served in the United States armed forces at one of the many Veterans Day events, parades, memorials and museums throughout San Diego.
Del Mar Bing Crosby Season
It's time for an encore! Racing returns each fall to the seaside oval. As another first-class summer season closes, it's all about fall tidings and the Bing Crosby Season. This nostalgic season will present superior racing Fridays – Sundays and Thanksgiving along with a lineup of engaging events during the four-week run. Get more information now and see you at the track.
Wonderfront Music & Arts Festival
"Where the City Meets the Sea"
A highly-anticipated 7+ stage, 80+ bands, 3-day music, culinary and arts festival will descend upon the stunning waterfront of downtown San Diego all along the Embarcadero. The festival offers diverse attractions including yacht parties, water sports, art installations, after-parties, a craft beer village and plenty of local flavors. Wonderfront festival's re-entry policy encourages festival-goers to customize their weekend experience and truly integrates the city into the fabric of the festival.
This festival is expected to bring a broad diversity of music genres with rock, indie rock, hip hop, edm, rap, reggae, americana, and more. The inclusion of latin stages, with a full lineup of top latin artists highlights the festival's goal of community inclusion to help make the Wonderfront Festival a city-wide celebration. Learn More about this fun event now!