Top September Events
Summer Happiness is Calling You Back
Cool off at the beach, enjoy the ocean breeze and soak in everything San Diego has to offer with these September events. Book today for a great summer/fall rate and save money on your trip to San Diego.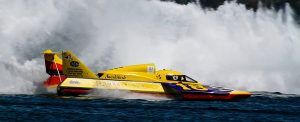 San Diego Bayfair
San Diego Bayfair's World Series of Powerboat Racing – a family festival tradition for more than 40 years speeds to the finish line. The 2023 event has been postponed to September 13-15, 2024.
San Diego Bayfair has a long and rich tradition in Mission Bay Park. The first race was staged in 1964 thanks to the foresight of the great Unlimited hydroplane racer Bill Muncey. Muncey was the driving force behind Bayfair and getting the racecourse built to host the event.
The 2.5-mile racecourse, which was named after the late Bill Muncey, is the longest and fastest racecourse on the H1 Unlimited hydroplane circuit. Driver Dave Villwock set the World Lap Speed Record of 173.384 mph in 1999 at Bayfair. Villwock has won a record nine Bill Muncey Cups, including his first ever Unlimited hydroplane race victory on the waters of Mission Bay.
Over the years, more than 5 million people have enjoyed the races on Mission Bay. Bayfair has grown from just a hydroplane race in 1964 to an event that featured drag boats, international competitors, live music and aerial demonstrations. Boat-racing tours including Formula One tunnel boats, Grand Prix West, P1 USA, Pacific Offshore Powerboat Racing Association and various semi-professional classes have competed at Bayfair. Get tickets today!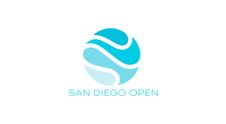 San Diego Open
An ATP 250-Level Tournament
A 28-player singles main draw and a 16-team doubles main draw are held, all featuring best two-out-of-three set matches. A 16-player singles qualifying draw will be held for four main-draw entries.
The 2021 San Diego Open marked the first ATP Tour event in the history of San Diego. And what a debut it was! Soldout crowds witnessed 8 of the Top 20 players in the world descend upon America's Finest City and compete for the inaugural championship. Current #6 player in the world Casper Ruud defeated Cameron Norrie, currently ranked 13th, to conclude an electrifying week at the Barnes Tennis Center. San Diego is once again ready to host the best Men's tennis players in the world from September 17 – 25, 2022.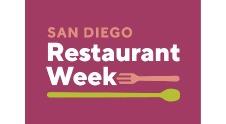 San Diego Restaurant Week
San Diego Restaurant Week, hosted by the California Restaurant Association, returns with over 100 restaurants across 30+ neighborhoods for eight days of dining.
The 20th Annual San Diego Restaurant Week returns Sunday, March 26 – April 2! This foodie-favorited week is the perfect time to take a culinary tour throughout the diverse and thriving food culture of San Diego. With over 100 participating restaurants offering prix-fixe menu options throughout San Diego County, you're sure to find the perfect place to satisfy any craving.
Over 100 participating restaurants will offer three-course prix-fixe dinner menus starting at just $20 for casual dining all the way to exquisite 5 star meals. The participating restaurants span across the county from the South Bay to East County and to the borders of Oceanside and Fallbrook to the north. Tickets are not necessary for this delectable week of discounted dining, but reservations are recommended!
There is no better place for outdoor dining than sunny San Diego and with expanded patio spaces and curbside dining, there is more space than ever before for you to enjoy a meal basking in the sun or under starry skies every day of the week!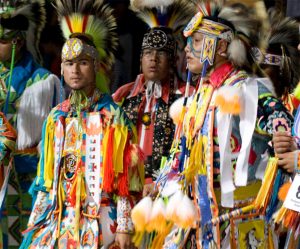 Sycuan Pow-Wow
The Sycuan Pow-Wow is a time for people to get together, sing, dance, renew old friendships and make new ones, and a time for young people to meet and court.
Located in El Cajon, California the Sycuan Powwow has been going on for over 30 years usually in the second week in September. Sycuan has been California's premier powwow during the the west coast swing.  Sycuan features singing and dancing from all over Indian Country, we also provide our very own prideful song and dance known as Bird singing and dancing. This years event will be September 9, 10 & 11th 2022 we invite you to come enjoy yourself at the 33rd Sycuan Powwow !
What is a Pow-Wow? Originally a Pow-Wow or "celebration" as it was once called, was held in the spring to welcome the beginnings of life. It was a time for people to get together, sing, dance, renew old friendships and make new ones, and a time for young people to meet and court.
The Pow-Wow had religious significance as well; it was a time for families to hold naming and honoring ceremonies. The celebration was also a prayer to the one called Wakan Tanka – the Great Mystery or Great Spirit in Lakota. Some trace the word "Pow-Wow" to the Algonquin language and say that the Europeans adopted it to refer to a council or meeting.
The circle is an important symbol to Indian cultures. At a Pow-Wow, the dancers are in the center of the circle and the audience forms a larger circle around them. The Pow-Wow brings the circle of the people closer together to their community and their culture. Pow-Wows today are still very much apart of the lives of modern Indian people.
Most religious ceremonies are no longer a central part of the Pow-Wow and often are conducted in the privacy of a family gathering. However, blessing ceremonies, honoring ceremonies and ceremonies for dropped eagle feathers remain today. Competitive singing and dancing for prize money is a fairly recent change in the traditional Pow-Wow celebration. Only registered contestants can participate in the dancing contests, but everyone can take part when an "intertribal" dance is announced – visitors included, as each of us shares a place in the circle. There are no spectators at a Pow-Wow, everyone is a participant!