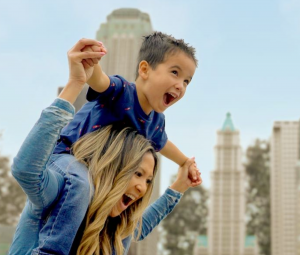 Play Big. Save Bigger.
This October San Diego is a kids paradise. If you're happy and you know it, show it in San Diego this October when kids eat, stay, and play for free. With dozens of deals on hotels, activities, attractions, restaurants and more, it's the perfect time to create unforgettable family memories in San Diego. Plan your trip today!
Visit any number of the famous San Diego museums including the Air & Space Museum located in Balboa Park, open daily from 9am to 6pm. Balboa Park is also home to many other museums and famous landmarks.
Looking for an adventure out on the water, kids enjoy free whale watching tours all October. This special offer comes with the purchase of 2 adult full fare tickets. Other great participating venues include the World Famous San Diego Zoo and and USS Midway Museum.
And finally ask about special kayaking trips and restaurant deals throughout the city all month long.